Our clients
We have been providing outstanding service and innovative ideas to our clients since 1975.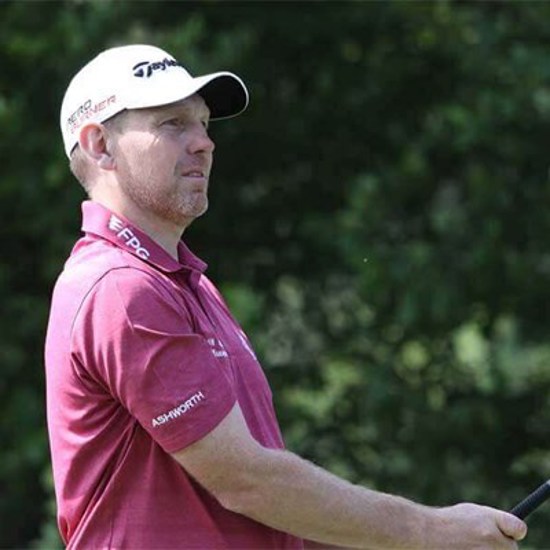 "I find Alan Steel Asset Management really helpful when it comes to helping me build wealth for the days when I want to ease up. They talk a language I can easily understand and I trust them."
Stephen Gallacher, Professional Golfer and member of the 2014 European Ryder Cup team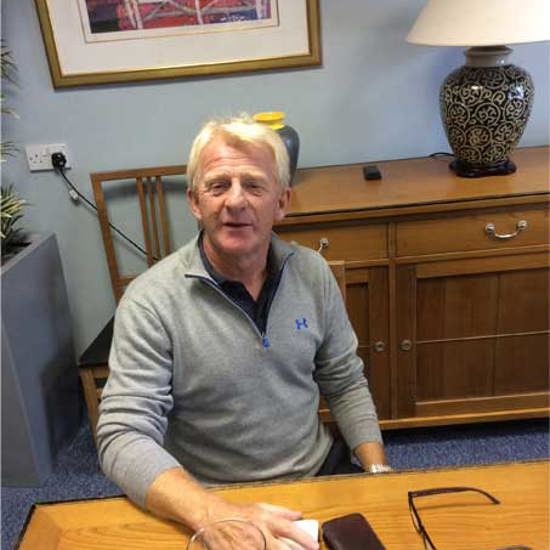 "I am regularly asked what the secret to success is. Well in my own world it's having teammates with ability and intelligence, but more importantly those who can be trusted in times of crisis and who stick together. And that's what you want too from your financial advisers. This is what I have at Alan Steel Asset Management. I am surrounded by trusted teammates and a leader with vision and pride in his job. Now because of my connection with them over the last 20 years I make decisions I want to make, rather than have to make."
Gordon Strachan, Football Manager
"It is now just over 10 years since I retired and Alice and I have had a great time so far, visiting places that we had only read about in books etc. The main reason for writing is to comment on the service we have had from Colin and his team and indeed everybody at Alan Steel over the last 10 years or so. The investment performance of my Pension Fund speaks for itself, and I must say our financial future is so much more secure because of this excellent result.

However, in a world where below average customer service is the norm, your staff stand out as an exception to this rule. Whenever we have had a problem, Colin and his team have always gone the extra mile. Although there have been times when action was required during Colin's absence, we never once heard 'Colin is on holiday and will attend to it on his return'. What we heard was 'Colin is on holiday one of his colleagues will deal with this today'. Service to a very high level is what we have received from day one.

To produce such sparkling performances, your staff are obviously intelligent, knowledgeable, well trained and interested in their clients. They must be very proud to work for your company and this is reflected in their attitude. They are a credit to themselves and to Alan Steel Asset Management.

In these days when one seems to be moaning about companies and poor service, it has been an absolute delight to write this email, justifiably praising your company and team. Well done!"
Ronnie, Retired Analyst
"I think for me personally the benefit is that I am treated as an important individual, my emails/phone calls are always answered and that everyone in the company treats me like I matter. I could mention Colin - and it goes without saying that he is superb - but so too are the backup staff like Nicola who never leaves me in any doubt that I am ASAM's most important client."
Simon Fineman, Oxford
"As an investor in high-growth companies, I place great emphasis on the professionalism, trustworthiness and integrity of the people we are backing. I have adopted the same approach when it comes to seeking investment advice. Alan Steel Asset Management have advised me and my firm on our own pensions and investments for the last two decades. They have delivered consistently and have always provided us with an exceptional quality of service."
Calum Paterson, Managing Partner, Scottish Equity Partners
"The epitome of the trusted adviser... at all times trustworthy, reliable, objective, passionate, and professional."
Gordon Neilly, London
"We were fortunate in the early 1980s to be introduced to Alan and his team. When you consider the scams and conmen out there we have been grateful for their sound counsel and advice that's given us a safe and prosperous retirement. We do not hesitate to recommend them to friends and family."
Mr and Mrs DL, Midlothian
"As clients for some 30 years now we have found Alan Steel and his team to be totally dependable."
Mr and Mrs B Fife
"Twenty odd years ago, as a retiring senior partner of an Edinburgh Law practice, and having taken full advantage of pension building opportunities since 1957, I wondered what options were open to me. Fortunately I was then introduced to Alan Steel Asset Management. And the skilled advice then and since from Alan and his colleagues have allowed me to live comfortably in retirement. I am most grateful. I mention the word colleagues, for although the company bears Alan's name as the founder, he has been skilled in recruiting a team of the most professional colleagues. And when you phone the company you don't get machines. You are not kept waiting. A friendly voice knows who you are and connects you immediately to the appropriate person. This may seem a small point, but it speaks volumes about the professional skills of the whole company, and tells of the attention to detail in the service I have always received. I was indeed fortunate to meet up with ASAM."
Sir Charles Fraser, East Lothian
"I've been a client of Alan and Steve and the team since 1998 and continually sing their praises. In my opinion they're Simply The Best."
Andre Sarafilovic, Stephens the Bakers, Fife
"Our family have had Alan and his team as our key financial advisers since 1983, giving advice on Investments, Trusts and Pension planning. They have looked after us through thick and thin. On a personal note, on my husband's death a couple of years back, he and his team took over a lot of the heart breaking paperwork relating to my husband's affairs, taking a huge weight off my shoulders. I owe ASAM a huge debt of gratitude. They now handle financial affairs for a third generation of our family and I know they are all in a "Very Safe Pair Of Hands"... there is no doubt that because of ASAM my income has grown considerably and that allows me to lead a very comfortable life."
Mrs I McBeath, Edinburgh
"I am most grateful for all the wise counsel you have given to me and my readers over the years. Here's to the next 40 years!"
Ian Cowie, Sunday Times and formerly Family Finance Editor, Daily Telegraph
"Being dissatisfied with other IFAs and reading Alan's articles in the national press persuaded us to invest with the best. Top rankings in IFA of the Year are indicative of financial leader's opinions of ASAM. Distance is no barrier to sound advice. Since Alan's elevation to Chairman, Steven Forbes has ably continued with ASAM philosophy Thank you to the whole team for financial security for us and our family."
Dave & Jill Hutchison, Retired Dentists, Lincoln
"Thanks to you and your colleagues for your professional help in this last year. Not surprisingly, the transition between full time work and what lies ahead is fraught with uncertainties, not least long term finance and the commitments of a relatively young family.

Your matter of fact and professional contribution to making that transition sound are much appreciated.  There are few guarantees in life but I know in turning to ASAM I will be guaranteed pragmatism and good support.

I hope 2016 is a good year for all of us and please send my regards and thanks to Nicola and Lorraine for their sterling work behind the scenes."
Robin Archibald, Edinburgh
"Your service, individually and as a company, is superb and way above anything we receive elsewhere (followed some way behind by John Lewis). Thank you very much both for your advice and the quality of all the correspondence we get, whether it is prefilled forms, progress updates or even the "Informing you" emails."
Mr and Mrs D, Kinross
""It was a stroke of luck for us when (my husband) Murray read the article on ASAM in the Telegraph!

I was just thinking - of all the problems in my life (mostly concerning the children!) it's such a relief that I can rely on you guys totally as far as my finances are concerned!
You have always done a fantastic job for me and I know you always will!

Thank you all for your hard work."
Barbara Jones
"I had recently retired and was moving from abroad to the South England. And I felt I needed professional help in managing our significant savings.
Fortunately I stumbled across ASAM through Alan's amusing and insightful tweets.

ASAM have tailored our portfolio to meet our needs and risk parameters. Communication is excellent. Distance is no object. They are highly responsive and supportive. What a pity we didn't find ASAM earlier in life"
Andrew Hardacre
"Thanks for everything you have done for me in the past and I'm confident you will continue to do in the future. At risk of constantly repeating myself, I never stop thanking my lucky stars that I heard of Alan Steel Asset Management - however many years ago it was! - and that you and the girls have been taking care of me ever since."
Mary Cavanagh, Bishops Stortford, Herts
Questions we are frequently asked
Am I in a good position to retire?
What if something happens to me, will my finances be secure for my family?
Am I paying too much tax?
How can I get a better handle on my investments?
Let's start with a simple conversation
Our team of advisers provide a wealth of knowledge in all aspects of financial planning, so you can rest assured that you are in experienced hands.